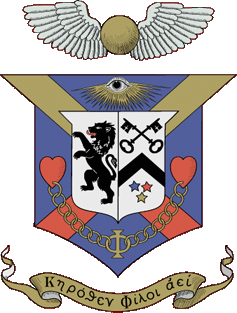 Prominent
Alumni
BILLY CRUDUP '92
Beta / North Carolina
---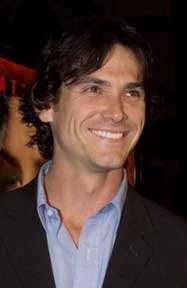 Known as much for his rigorous career choices as for his talent and chiseled good looks, Billy Crudup has been straddling the line between serious actor and "it" leading man for several years. Crudup was born in Manhasset, New York (a Long Island suburb) in 1968, the middle child in a family of three boys. As a youngster he lived in Texas and Florida, finding roles in school pageants and developing funny impersonations to entertain family and friends.
He received his undergraduate degree from the University of North Carolina, where he joined Delta Kappa Epsilon and confirmed his interest in acting, then went on to earn a Master of Fine Arts from the Tisch School of the Arts at New York University in 1994. A year later he'd already made a name for himself on Broadway, earning the Outer Critics Circle Outstanding Newcomer Award for his performance in Tom Stoppard's Arcadia.

Crudup's first big-screen acting gig was in the indie film Grind (1997), which was shot in 1994, but ended up on the shelf for three years. In 1996 he landed another, more lucrative role opposite Hollywood hotshots Brad Pitt and Jason Patric in the Barry Levinson drama Sleepers (1996). He followed that up with a brief appearance in Woody Allen's Everyone Says I Love You (1996) and a higher-profile turn as the rakish older brother in Inventing the Abbotts (1997).

A self- described student of human nature, Crudup has said that he looks for characters wrestling with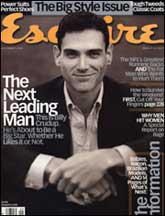 their mistakes. Rumor has it that he declined an audition for the lead in Titanic (1997) in order to seek out more challenging projects--like the Steve Prefontaine biopic Without Limits (1998). _Limits_ showcased Crudup's ability to completely transform himself for a role (a quality that would help him skirt stardom while continuing to land substantive parts). In 2000, with three major films in release, Crudup's already bustling movie career reached a fever pitch. He first hit the festival circuit in Keith Gordon's Waking the Dead (2000/I), the tale of an up- and-coming politician who is haunted by the death of his young wife. Next came the art-house favorite _Jesus' Son (2000)_ , in which Crudup played a nomadic soul named F**khead. Finally, he starred as the semi-fictional '70s rocker Russell Hammond in Cameron Crowe's much-lauded Almost Famous (2000).

Crudup lives in New York and returns regularly to the stage - in fact, it was during the 1996 Broadway run of Bus Stop that he began his romance with longtime girlfriend Mary-Louise Parker. That romance ended in 2004, when Crudup left the then-pregnant Parker for his Stage Beauty (2004) co-star, Claire Danes.

He seems to prefer quiet anonymity to the pomp and circumstance of the movie star lifestyle, but his ever-growing popularity guarantees that he won't be able to avoid the spotlight altogether.