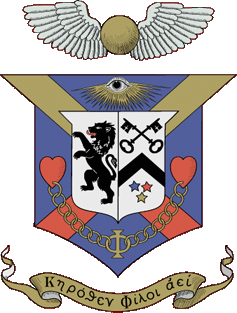 News

December 12, 2003

Greeks find new home

Former Sig Ep house leased to Delta Kappa Epsilon



By Chris Freiberg
---
Published Friday, December 12, 2003


The old Sigma Phi Epsilon house is about to get "Deke-ified."

Delta Kappa Epsilon has announced a deal to lease the former Sigma Phi Epsilon house beginning Aug. 2004.

The house, located at 815 N. Jordan Ave., will be the home of Delta Kappa Epsilon until 2007.

"This is one of the most outstanding things ever," Delta Kappa Epsilon President Cullen Harkness said. "We can rush now and establish ourselves on campus and really root ourselves in the Greek community at IU. Being one of the smaller fraternities on campus, this is a great opportunity for us."

Sigma Phi Epsilon was evicted from the house by the national chapter because of financial difficulties in Dec. 2002. The national chapter said the financial condition of the fraternity had "deteriorated to the point that the chapter could no longer assure housing conditions for the spring term," according to a January article in the Indiana Daily Student.

Delta Kappa Epsilon's leasing of the house will alleviate the debt accumulated by Sigma Phi Epsilon.

"By collaborating with their national chapter, we were able to set up a deal that's a good situation for both sides," Harkness said.

Delta Kappa Epsilon actually raised the money to lease the house from alumni at DePauw University.

The DePauw chapter of the fraternity probably won't return to the campus for another decade, meaning plenty of alumni are willing to support the IU chapter, said Eric Freeman, DePauw Chairman of the Chapter Foundation.

The lease is the culmination of more than two years of collaboration between Freeman, Harkness and IU alumnus Nathan Hartman.

"When they called a few years ago, I really was impressed with them," Freeman said. "And since we were the only Deke chapter in Indiana for close to 150 years, we were glad to help."

When Sigma Phi Epsilon left the house, the fraternity also left behind more than $50,000 in damage. That has since been repaired by the national chapter, but the new tenants are still planning on doing a little bit of remodeling.

"We're going to be Deke-ifying the house to suit our style," Harkness said. "Of course we'll be putting our letters up; we may or may not have some sort of stone out front; and we have what we call our 'rampant lions,' these two standing stone lions, which we'll be putting by the front door."

Interfraternity Council President Evan Waldman said he was pleased with the fraternity's acquisition.

"Personally, I think it's always a positive sign to see fraternities moving into houses," Waldman said. "But it's important for them to keep in mind their core values and not let the fact that they're moving into a house skew their core values."