ELISHA BACON SHAPLEIGH
November 6, 1823 ~ December 10, 1892
---
From the 25th Anniversary publication
of the Yale College Class of 1846
~ Published 1871 ~
Elisha Bacon Shapleigh, son of James Waldron Shapleigh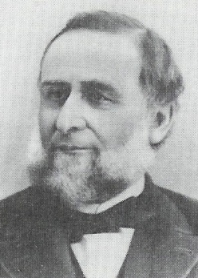 and Hanna (Lee) Shapleigh, was born at Elliot, York County,
Maine, November 6, 1823. His grandfather, Capt. Elisha
Shapleigh, served with honor during the whole of the
Revolutionary War, and at its close marched his company
from Philadelphia to Maine. His grandmother, Elizabeth
Waldron Shapleigh, was from Dover, N.H., and was related
to Col. Waldron, the famous Indian fighter.
Shapleigh's mother's father was Rev. Samuel Chandler,
Congregational minister of the North Parish, In Kittery, now
Elliot, Maine; a graduate of Harvard, a learned and good
man, at once pastor, schoolmaster, model farmer, gardener,
hunter and fisher, whose wife was Lydia, daughter of Rev.
Dr. Spring, the predecessor of her husband and a graduate of Princeton.
Shapleigh fitted for college at the academy in Elliot and in South Berwick, with Israel Kimball and
Mr. Barry; entered with the class as a freshman, and after taking his degree, studied medicine at the
University of Pennsylvania, where he graduated in 1849. He spent a year in Lowell, then removed to
Philadelphia and engaged with much success in the practice of his profession. He has written
occasional articles for medical journals. He says, "I have a hobby (who has not?), and intend when I
can find time to write on medical jurisprudence."
"I was very sorry I could not be at the last class meeting (1866), for no one has a stronger love for old
Yale and classmates. I have no reason to complain of my success in life in any particular, for which I
hope to be duly thankful."
He attends St. Jude's Episcopal Church. He married Annie Spackman Loyd at Philadelphia, June 7,
1864. They have one daughter, Mary Ann, born June 14, 1865. His address is No. 440 North 8th
Street, Philadelphia.
BRIEF BIO
Elisha Bacon Shapleigh was born October 6, 1822, the son of James Waldron
Shapleigh and Hannah Lee Chandler Shapleigh. He graduated from Yale College in
1846 and was a physician in Philadelphia.
From the 1910 DKE Catalogue
B.A., Yale College
Founder, DKE
Linonia
M.D., University of Pennsylvania, 1849
Physician, Lowell, Massachusetts, 1850
Physician, Philadelphia, Pennsylvania, 1851 -
Coroner's Surg., Philadelphia Co., 1862 - 1874
Married Annie Spackman Loyd, Philadelphia, June 7, 1864
Member: College of Physicians, Northern Medical Association, F. & A.M. Club.
Deceased: December 10, 1892, age 70