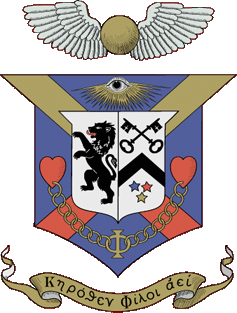 News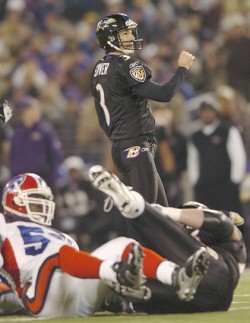 (Photo by David Hobby / Sun)
Matt Stover, here making a 39-yarder
in the third quarter, kicked four field goals Dec. 31, 2006, when the Ravens beat the Buffalo Bills 19-7, taking the season record to 13-3.
Recent News about Alpha Omega Deke Matt Stover '90,
kicker for the Baltimore Ravens
1/4/07: Baltimore Sun / story link
Ravens Get Reel
"I mean, come on, it's a man's man movie," kicker Matt Stover said of Gladiator, which drew nominations from running backs Justin Green and Cory Ross. "Why? Because it shows you perseverance. It really does."
Read 2006 stories related to Stover here.