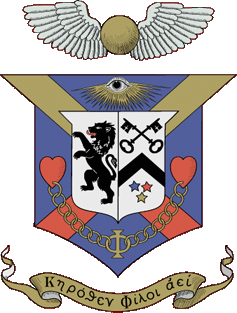 News

January 9, 2007
Local tells of golfing with president
Local DKE fraternity brothers awed by breadth of background check on President Ford
by Scott N. Millers
EAGLE COUNTY - The stories have come over the phone, via e-mail and walking into the office with their keepers.

The people live in Vail and Beaver Creek, Edwards and Eagle, but all responded to a call for their memories of President Gerald Ford and his time in the Vail Valley. Virtually everyone remembered the former president and his family fondly.

Here then, are some shared memories of the Fords.
Tim Garton
In 1968 and 1969 Vail was a great deal smaller than it is today.

One day on Bridge Street, gravel at that time, Larry Burdick, the owner of the Red Lion, George Knox, editor and publisher of the Vail Trail, and I were discussing our college/fraternity days.

As it turned out, we were all fraternity brothers, belonging to Delta Kappa Epsilon, although at separate schools: Larry Burdick at Michigan, the Skipper at Wisconsin and I at Yale. This fraternity can now proudly say that it has produced five U.S. presidents, quite an accomplishment.

As our Bridge Street conversation proceeded we decided to hold an annual Deke reunion, just the three of us at first with our wives. Then one of us mentioned that Gerald Ford, then House minority leader, had also been a Deke at Michigan. Naturally, we included Ford in our mix.

We rounded out the group with several Denver/Vail locals who were either invested in Vail or who spent a great deal of time here. The first annual dinner consisted of nine couples, Gerald Ford among them, and it was every bit as much fun as the three of us had anticipated.

Several years later, much to our surprise, as well as the surprise of the House minority leader, Gerald Ford had become president of the United States. Not one to look down his nose at his fraternity brothers, the Deke tradition continued, although now accompanied by what seemed to be a battalion of Secret Service, as well as some additional Dekes who naturally came out of the woodwork since word of the president's attendance leaked out.

While there are many stories that I recall from those Deke dinners, always held at the Red Lion, the most poignant was told by President Ford at our dinner in 1973.

The president, himself, in his typically modest fashion, acknowledged that he had no idea how he would perform in the starring role which fate had provided him, but that he could assure all of us of his honesty. To back that up he informed us that, due to the Watergate scandal and the general unease of the American public, the FBI had spent 300 man years investigating his background and found it without a notable flaw.

Each of us looked at the other and muttered something to the effect of "better him than me." The concept of having my past gone over with an FBI fine tooth comb to the tune of 300 man years was a specter that I didn't even want to consider.

The president proved true to his word and none of us ever expected anything less.