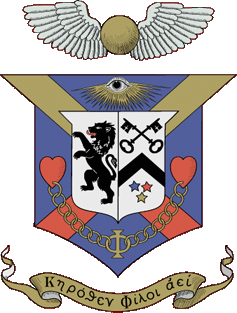 News
Previous
stories on Brother Appuzio
The Daily Targum
Serving the Rutgers Community Since 1869
April 11, 2007
Day's events honor Appuzio
Stephanie Wynaleks / Metro Editor
Memorial events are taking place throughout the day to honor the one-year anniversary of the death of University student and volunteer firefighter Kevin Appuzio,

Appuzio, a Livingston College senior, brother of Delta Kappa Epsilon and member of the East Franklin Fire Department, was killed in the line of duty April 11, 2006, as he attempted to rescue an elderly woman from her burning residence in Franklin Township.

Appuzio, 21, died after the house's first floor on which he was standing collapsed into the basement, rendering him trapped for a certain amount of time.

"When it first happened, I felt like I'd never be able to sleep soundly again and never stop crying," said Erin Lynch, a Livingston College fifth-year student and close friend of Appuzio. "Eventually it stopped being so very hard every day. Then a few weeks ago, as the date got closer, the feelings started back up."

Lynch requested the day off from her internship to attend today's memorial events, which include a memorial mass at St. Michael's Church in Union, a placement of flowers at Appuzio's grave, a noon dedication ceremony of the Training Room at the Rutgers Public Safety Building, and a candle lighting memorial at the monument dedicated to Appuzio at the fire station.

"I'm friends with almost all of the guys in the fire department, so I'm going with them to the events," Lynch said. "I know a lot of Kevin's fraternity brothers are going to be there, and a lot of other people from Rutgers. It shows how much he was really loved around here."

George Wade, deputy chief of the East Franklin Fire Department, said the schedule of events was decided upon through joint discussions between Appuzio's family, the University and the fire department.

"It's been a long year for all of us, and this is an anniversary we'll never forget," he said. "It is still a fresh wound for everyone, and it will be for a long time for some. There's still a lot that reminds us of what happened, and at times those who worked closely with him have to relive similar situations. But time does help heal."
The candle lighting ceremony, which takes place at 6 p.m., will also include a moment of silence. Funds for the monument to Appuzio, which stands at the fire station, were raised by members of the department. A small walkway leads up to the statue with messages from friends and family, Wade said.

"I think it's definitely going to be emotional at the events," Lynch said. "His family and close friends and fellow fire fighters are all going to be there. We all have a joint perspective on everything."

Lynch added, "Everyone who's going to be there, … he touched all of their lives in some way. We all have a place in our hearts for him."

In addition, the Diocese of Metuchen will hold its annual mass honoring fallen firefighters within the community this Saturday. Appuzio will be among those remembered. "This year it hits especially close to home," Wade said.

Lynch feels the events are an effective way to honor Appuzio. "Everyone involved in the dedications has done a phenomenal job," she said. "They're definitely putting Kevin's name out there like it should be."

Still, she said, the tragedy of the loss is deeply felt.

"I think the overall mood hasn't really changed over a year. I think it's just going through stages," Lynch said. "Everyone just wishes he was still here and just can't believe it. Today is definitely honoring his name exactly how it should be and how he was."

"I think for the rest of my life this day will stick out in my mind," she added. "No matter what I do or how much time passes, it has still affected my life. It's strange to be graduating college and getting a job and having him not be here. He was just a very kind, caring, genuine person."