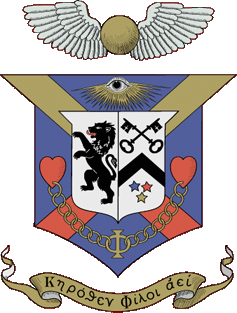 News
For other
news regarding Phi Rho of DKE,

November 28, 2006
Local Briefs
PSU fraternities to host Holiday Lights Tour
STATE COLLEGE -- Several Penn State fraternities this week will host the second annual Holiday Lights Tour, sponsored by the university Interfraternity Council.
The Wednesday event will give the public a free chance to see the holiday-lights displays at several houses. Tours, run by students, will include reviews of the fraternities' histories and glimpses of their interiors.
Visitors can ride a tour bus to the participating houses. Trips will depart from, and return to, the Beta Theta Pi house, 220 N. Burrowes Road, from 7 to 10 p.m.
Chapters on the tour are Delta Kappa Epsilon, 500 W. Beaver Ave.; Sigma Alpha Epsilon, 200 E. Beaver Ave.; and Theta Delta Chi, 305 E. Prospect Ave.