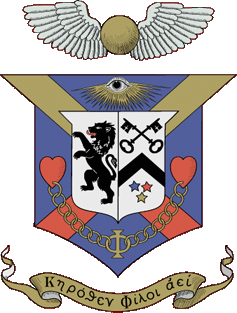 News

December 5, 2004
William Hiatt Hart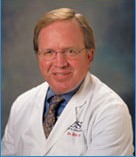 Dr. William Hiatt Hart (1941 - 2004) Dr. William Hiatt Hart, a surgeon in the Austin community for more than 30 years, died Sunday, December 5, 2004, at the age of 63. A beloved husband, father, brother, mentor, and advocate, Dr. Hart's wry sense of humor, dedication to healing, enthusiasm and gracious spirit touched the lives of many in the community.
Dr. Hart was born in Hinsdale, Illinois in 1941, to Donald William and Katherine Hiatt Hart. He graduated from Hinsdale Township High School and received his B.S. degree in 1963, from DePauw University in Indiana, where he was President of the Delta Kappa Epsilon fraternity.
Dr. Hart obtained his M.D. degree in 1967 from the University of Illinois College of Medicine and went on to achieve an M.S. in Surgery in 1970. He met his wife of 37 years, Louise Linda Burd, in Chicago and married in 1967.
Following an Internship at Presbyterian Medical Center in Denver, and Residency at Rush-Presbyterian-St. Luke's Medical Center in Chicago, Dr. Hart was commissioned as a Captain in the U.S. Air Force and was stationed at Bergstrom Air Force Base from 1972 to 1974. He and his family made their home in Austin, and Dr. Hart opened his own private surgery practice in 1974.
In 1996, Dr. Hart became a founding member of Capital Surgeons Group, and was serving as the current President of the group. He continued to practice medicine up until becoming ill in early June, 2004.
Additionally, Dr. Hart held various leadership positions within the medical community and was a member of the Austin Surgical Society, the Travis County Medical Society, the Texas Medical Association, and the American Medical Association. He was a past President of the Austin Surgical Society, was Chairman of the Surgical Department at Seton Hospital, as well as served on numerous committees at Seton, Brackenridge, and St. David's Hospitals.
Dr. Hart thrived on participating in practically every competitive sport, and he enjoyed coaching many youth sports in Austin. He was a marathon runner and cyclist, and, like his father before him, a lifetime, die-hard Chicago Cubs fan.
Dr. Hart is survived by his wife, Louise Burd Hart; son, David Hart, daughter, Sarah Hart Miller; son-in- law, Eric Stone Miller; brother, Allan D. Hart (DKE '62) and sister, Katherine M. Hart. A Memorial Service will be held to celebrate the life of Dr. Hart at 4:00 p.m., Wednesday, December 8, 2004, at Good Shepherd Episcopal Church, followed by a reception in the fellowship hall. The family requests that any memorial contributions be made to The Tug McGraw Foundation, 217 Parkside Lane Glenside, PA19038, to support research for glioblastoma multiforme brain tumors.