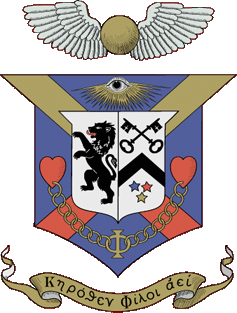 News

FOR IMMEDIATE RELEASE
Distinctive Publishing Partnerships
Are the Hallmark of New Publishing Company,
Literary Architects
For most self-published authors, the publishing experience is more a labor of love than a ticket to financial success. Without the guidance and assistance of experienced publishing professionals, too many sub-standard books are published, and skilled authors languish in obscurity, frustrated in their attempts to successfully navigate the channels of the self-publishing industry.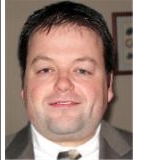 Bryan Gambrel
This is where the new publishing company Literary Architects excels. A full-service publisher, Literary Architects offers a select group of authors access to more than 45 years of experience and expertise in the publishing industry, partners with authors to create high-quality books for their target markets, and serves as a guide through the publishing maze. The Literary Architects team—under the leadership of Tim Ryan, Publishing Director; Renee Wilmeth, Acquisitions Director; and Bryan Gambrel, Marketing Director—offers a new and unique model in the publishing industry, working closely with self-published authors on all aspects of the editing, manufacturing, distribution, warehousing, processing, shipping, marketing, sales, and publicity of their books.
"We saw the need for a new business model in the self-publishing industry," says Tim Ryan, Publishing Director. "It's no secret that the traditional publishing model forces editors to turn away more talented authors than they sign. Self-publishing companies do a great job of printing books, but most don't offer the editorial and marketing support of traditional publishers. This leaves a lot of talented authors in a bind. At Literary Architects we partner with committed authors to produce trade-quality books, and work closely with them to create a custom publishing and marketing plan that maximizes their visibility in the marketplace."
"Not every author—even those with great content—will be a success in a traditional retail model," explains Renee Wilmeth, Acquisitions Director. "We wanted to bring together the best of the two worlds. Like traditional publishers, Literary Architects selects talented authors who have quality content and a strong commitment to their book. We help authors give their books the best chance for success by helping them create a quality product, and marketing it to the right venues in line with their goals."
"In recent years, self-publishing has led to a dramatic increase in the annual number of new books published—from 147,000 in 2002 to 195,000 in 2004—yet, the number of new titles published by traditional publishing houses has remained steady at about 35,000 per year, with actual dollar sales increases of only 3 percent," explains Bryan Gambrel, Marketing Director. "By creating a new business model for the self-publishing sector, Literary Architects is able to single out those self-published books with the most potential and work with the authors to generate substantially more sales and revenue for these high-quality books by directly reaching their targeted markets."
In December 2005, Literary Architects will publish its first title Play Golf Forever: Treating Low Back Pain and Improving Your Golf Swing Through Fitness, by Michael Jaffe, D.O. Directed toward the thousands of avid golfers who are forced to pack away their golf clubs because of low back pain, Play Golf Forever provides a complete functional training program for overcoming low back pain and improving your game. "The energy, professionalism and personalized care offered at Literary Architects made publishing my book a fun and exciting experience," first-time author Dr. Jaffe says.
The Literary Architects leadership team includes:
Tim Ryan, Publishing Director Tim brings a broad knowledge of the publishing industry and a passion for working with authors to produce unique, high-quality books. His 19 years of editorial and management experience is with small and large publishers alike, including Macmillan, John Wiley & Sons, Simon & Schuster, and Human Kinetics Publishers. He has spoken at conferences including Book Expo America and Internet World, and he has appeared on CNBC and CSPAN. Tim is also a published author.
Renee Wilmeth, Acquisitions Director Renee has always been passionate about authors and content. She has 15 years of publishing experience including technical and trade reference development and acquisitions positions with Simon and Schuster, Webster's New World, and Macmillan General Reference. Wilmeth most recently was senior acquisitions editor for Alpha Books, an imprint of Penguin Group (USA) and the publisher of the popular Complete Idiot's Guide line of how-to books.
Bryan Gambrel, Marketing Director is passionate about helping authors find creative yet focused ways to reach their target market. His 13 years in publishing include sales, marketing, and editorial experience, including publishing and marketing trade, business, textbook, technology, and scholarly books. Gambrel was most recently Sales & Marketing Director at Indiana University Press, where his team founded the regional imprint Quarry Books. He was previously with Financial Times Prentice Hall, Prentice Hall PTR, and Macmillan.
###
About Literary Architects, LLC
Literary Architects, LLC works with authors to provide the flexibility and control of self-publishing with the quality and sales & distribution muscle of a traditional publisher. Literary Architects' publishing professionals specialize in selecting and partnering with committed authors to produce trade-quality books, consulting with authors to plan and execute custom sales and marketing strategies, and providing authors w
Literary Architects
1075 Broad Ripple Avenue, Suite 353
Indianapolis, IN 46220
(317) 925-7045