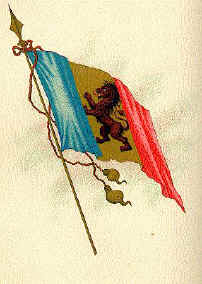 The History of
Delta Kappa Epsilon
---
The FOUNDERS
The Founders of DKE were
Edward Griffin Bartlett, Frederic Peter Bellinger Jr.,
Henry Case, George Foote Chester,
John Butler Conyngham, Thomas Isaac Franklin,
William Walter Horton, William Boyd Jacobs,
Edward Van Schoonhoven Kinsley,
Chester Newell Righter, Elisha Bacon Shapleigh,
Albert Everett Stetson, and Orson William Stow.
On Saturday, June 22, 1844, these Yale College undergraduates met in No. 12 Old South Hall and established a new society they called DELTA KAPPA EPSILON. The Fraternity's open motto, "Kerothen Philoi Aei"--or "Friends from the Heart, Forever"--was adopted, as was the DKE pin and the secret grip.
Since 1844, Deke has grown an international brotherhood
of more than 64 chapters, initiating more than 85,000 members
in the U.S. and Canada.